Ahhhh Ross....they have the coolest little items now---they are perfect for these guys! Love it!
Here is a little group shot of everybody (well...except Timo, he wanted to have a solitary moment reading more than likely!):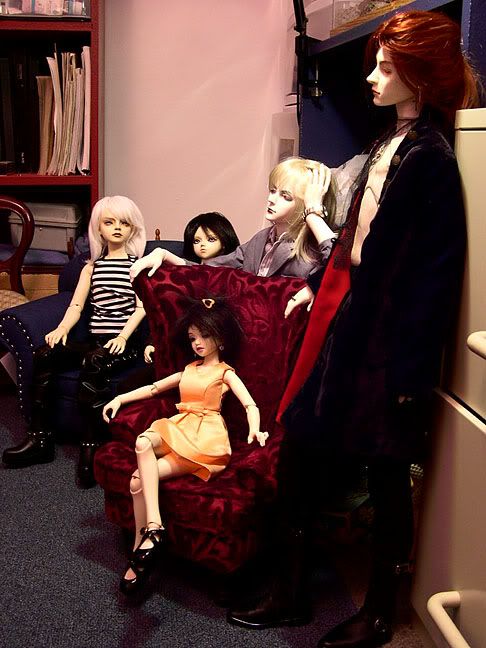 Chloe really likes the red velvet chair!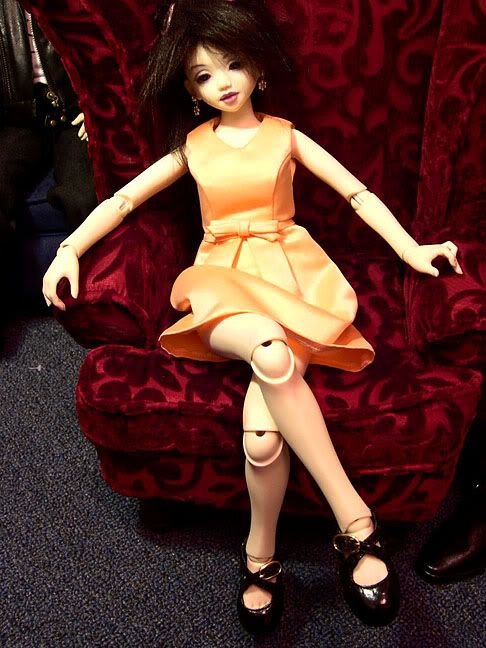 Dante and Michael lounging on the couch!