Posts of Feyd
Ordered
: June 4, 2005
Arrived
: June 22, 2005
After he arrived - no faceup
Type:
Hound V1, Normal Skin
Eyes:
Volks Baby Blue Metallics, 14mm
Wigs:
Home-made 'spike' wig & Leekeworld Platinum.
Height:
70 cm
Body:
Hound V1 body. Thinner torso, smaller shoulder joints 'holes', 2-piece hands,
no locking mechanism for hips.
Customizations:
Faceup by me, 'spike' wig by me.
Personality/story:
Feyd is very assured of himself and happy to display his ideas and opinions.
He loves to perform for people and is very witty. When he arrived it didn't take long
for his personality to take shape and envelope everyone else within it's captivating
embrace. If he is very upset about something though, he will withdraw, so it's easy
to detect since he is always so outgoing. He is matched up with Esther Fin -
they make quite the pair and cause attention almost everywhere they go. ^^
Feyd "then":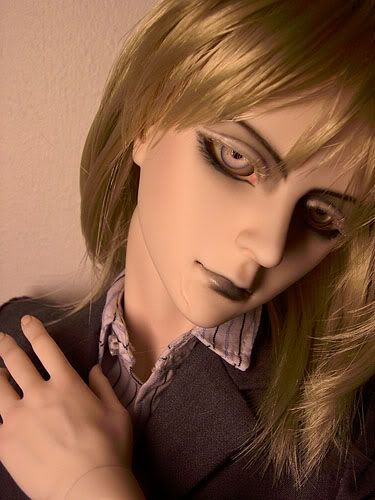 Feyd "now":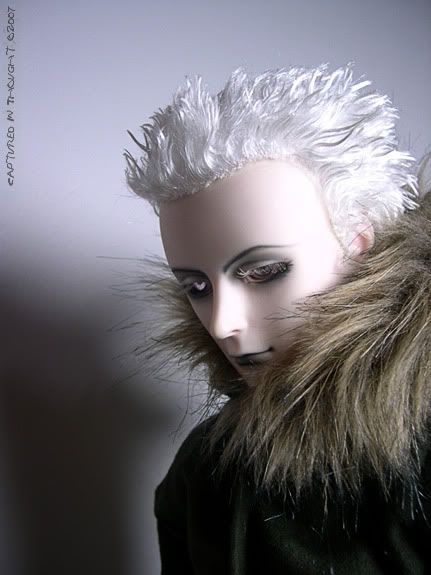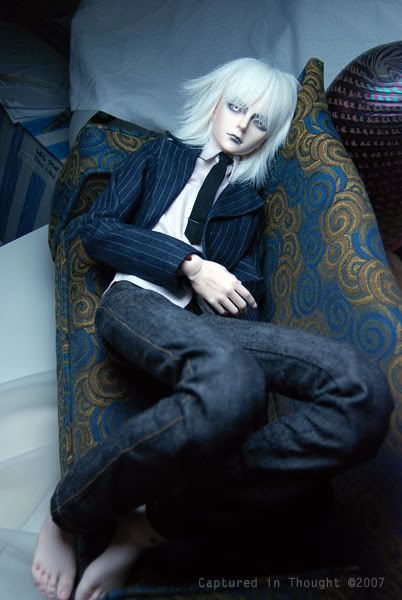 ...with
Esther
: