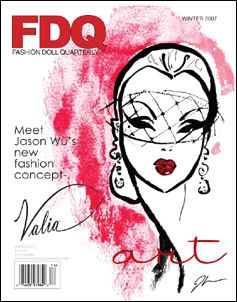 "Art" was the theme (unfortunately it's sold out now) so I'll post the
2 pieces I submitted.
It was a fun project. I took 2 paintings by artists I admire greatly
and posed my dolls to appear in them!
Here is Timo (bet you'd never guess!) portraying Madame Pierre Gautreau, or
"Madame X", by John Singer Sargent (1856 -1925).
And here is Annalisa (Soah) and Ava (Seola), as Mother in Child, in Gustave Klimt's
"The Three Ages of Women".