A while back I became interested in the idea of 'latch-hooking' a wig. At the time I didn't know there was such a technique used by professional wig makers called Ventilating which was basically the same approach but on a much smaller scale. Individual hand-tied knots of hair using various types of lace for the wig base. So began my experiement...even though I had already tried a 'latch-hook' method a few years back, it produced a result that wasn't to my liking. The fibers were too dense and it was way too bulky of a wig for my taste: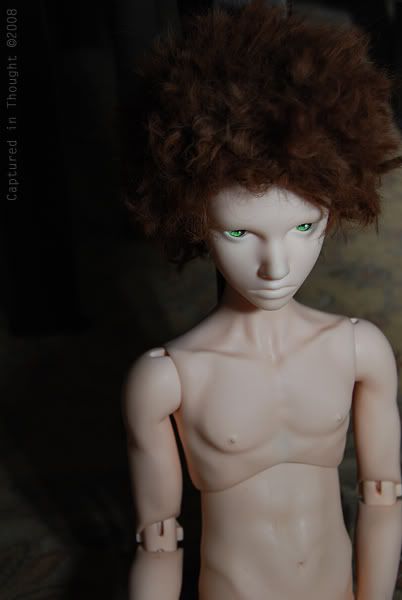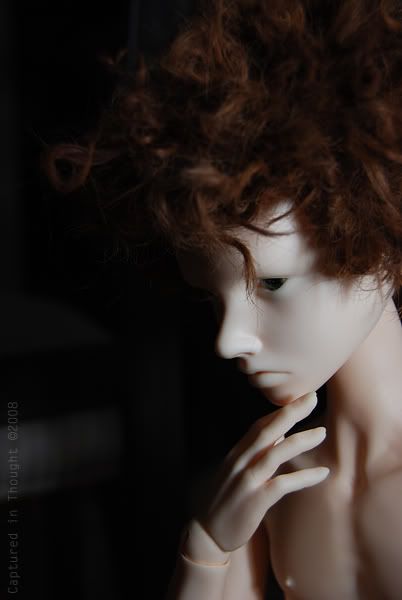 What I wanted was less hair lying on the head, producing a more realistic look... I have begun working more with the ventilating technique now and still have quite a few things to iron out, but I've learned alot and am certain the next go-around will produce even better results! I've been using human hair for this wig I'm finishing up: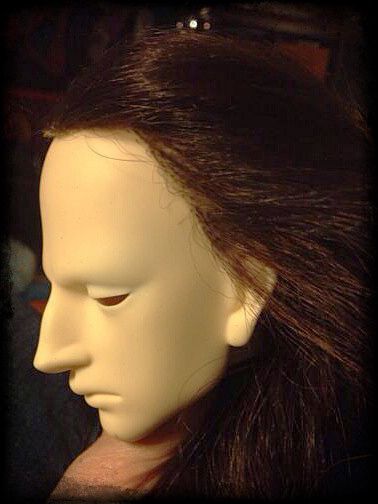 Here's the hair I used in a 1 oz grouping as it came in the pkg: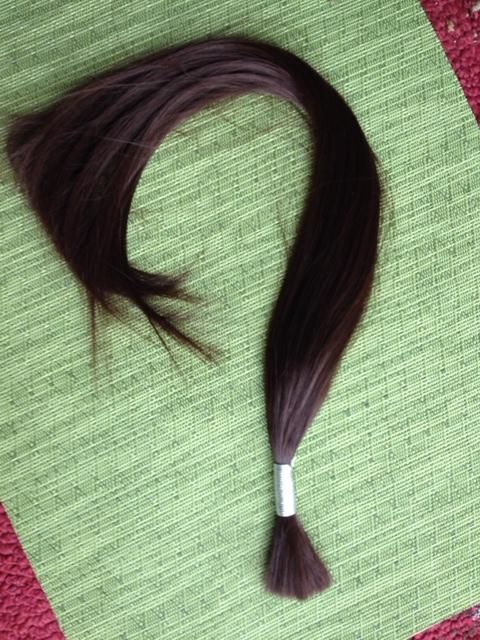 More to come as I make more progress!
I'm attempting to also lighten the ends of the hair using lemon juice. Eventually I
would like to attain this effect ^___^: